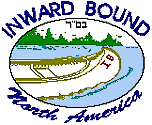 Oh, to be in Ely, MN
By Charles Kuralt
Consummate traveler Charles Kuralt calls state town his top spot
After 25 years on the road for CBS, Charles Kuralt was asked to name his five favorite summer places, and Ely, MN [gateway to the boundary waters and the starting point of all Inward Bound trips], came up No. 1.
"It's possible to walk into Ely dressed in a business suit and within one hour be fully charged, outfitted, equipped and paddling a canoe on wilderness waterways," he wrote in a TV Guide issue.
"The people who live here say that you could paddle a canoe for 100 years and visit a different lake every day."

Back to the main page on the Boundary Waters
All the way to the INWARD BOUND main page
INWARD BOUND Comment/Questions Form

Designed by: Internet Easy-Access, Inc.
copyright 1997-2002